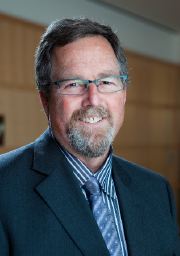 William R.Taylor, MD
William R. Taylor, M.D., is a board-certified, fellowship-trained neurosurgeon whose practice focuses on the neurosurgical evaluation and treatment of spinal disorders. He has an extensive background in spine surgery, research and rehabilitation, including minimally invasive spine surgery and endoscopic surgery for disc disease.
Dr. Taylor oversees a multidisciplinary team at the University of California, San Diego Minimally Invasive Spine Center in La Jolla, Calif. He is the Director of Spine Surgery in the Division of Neurological Surgery and Vice-Chairman of the Division of Neurological Surgery at UCSD. He has performed more than 1,000 minimally invasive spine procedures over the past two decades and continues to perform surgery at Thornton Hospital in La Jolla.
A leader in spine surgery, Dr. Taylor is the co-founder of the Society of Minimally Invasive Spine Surgery, and now serves as the organization's President. He is a distinguished speaker at national and international symposiums, and the recipient of multiple Golden Scalpel Awards for Teaching Excellence from UCSD.
Dr. Taylor received his medical degree from the University of California, Los Angeles and completed an internship in general surgery at Cedars-Sinai Medical Center in Los Angeles. He completed a residency in neurological surgery and served as Chief Resident at Albert Einstein College of Medicine in New York. He completed his spine fellowship training at Columbia University in New York.
Dr. Taylor is a member of numerous professional organizations, including the American Medical Association, Congress of Neurological Surgeons, American Association of Neurological Surgeons, North American Spine Society and Society of Lateral Access Surgery.