---
Degenerative Scoliosis Treated with LLIF + Percutaneous Pedicle Screw Fixation
Corey T. Walker, MD
Jay D. Turner, MD, PhD
Barrow Neurological Institute
Patient history / exam
72-year-old female presented with progressive back pain and left greater than right leg pain (left anterior thigh/groin and right lateral thigh into shin). She failed to improve with nonoperative management including physical therapy and injections. Patient was neurologically intact on exam with good global sagittal and coronal balance.
Diagnosis
Standing radiographs revealed degenerative scoliosis with maximum cobb angle of 27° and normal sagittal alignment.(Figure 1) MRI demonstrated severe neuroforaminal stenosis on the right at L4-5 and on the left from L1 to L4 related to the scoliotic curvature (Figure 2); the MRI findings matched well with her radicular complaints.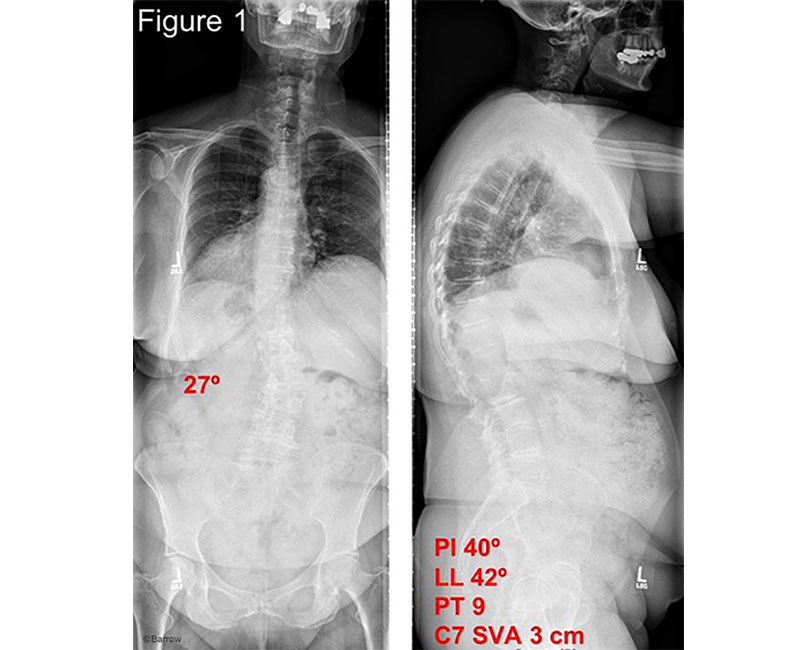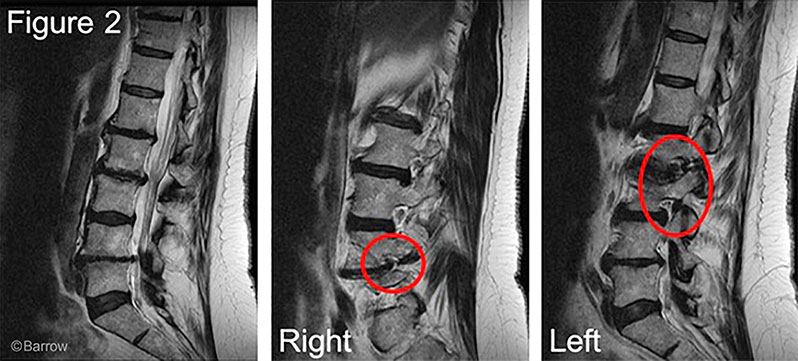 Treatment
Minimally invasive reconstruction through a staged approach was planned for indirect decompression of the nerve roots and correction of the scoliosis. Stage 1 consisted of a minimally lateral transpsoas lumbar interbody fusion (LLIF) from L1-5 through a single incision approached from the concavity (left-side).(Figure 3). Standing radiographs were obtained after the first stage and demonstrated excellent restoration of disc height with correction of the scoliotic curvature and a well-maintained sagittal profile.(Figure 4). Stage 2 was performed the following day and consisted of L1-5 percutaneous pedicle screw fixation with computer-assisted rod bending.(Figure 5).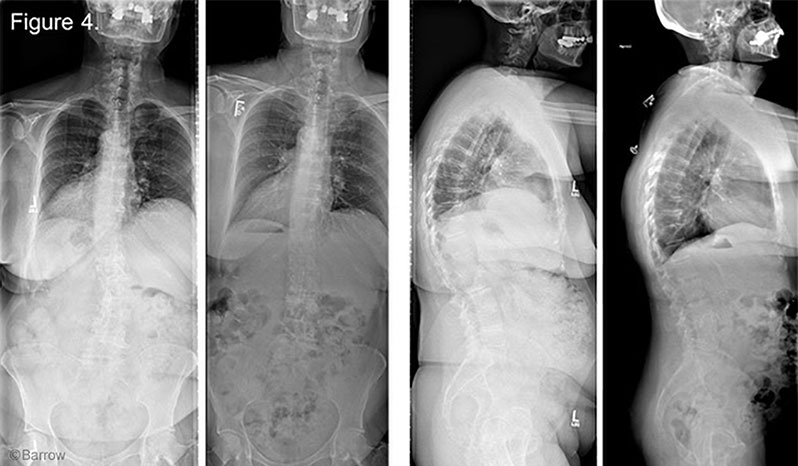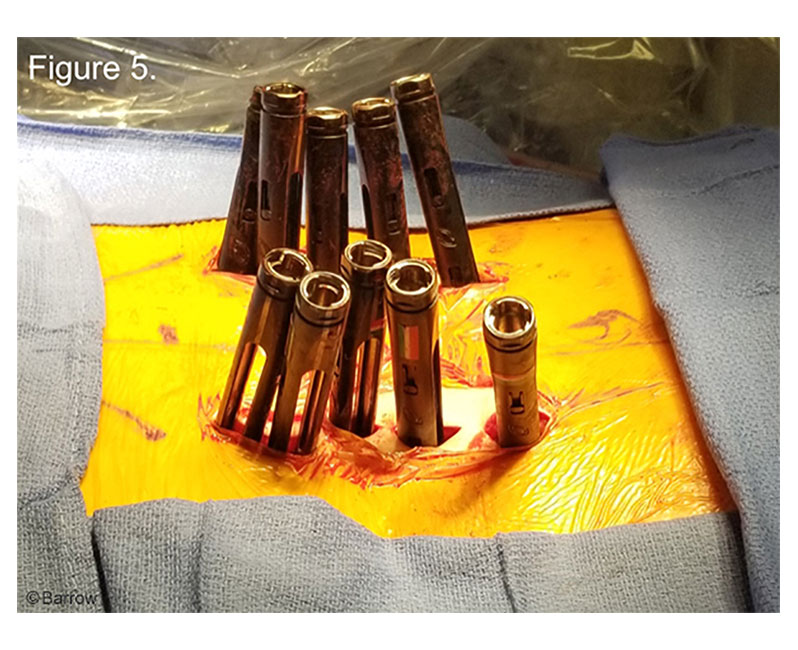 Outcome
Excellent restoration of disc height and realignment was achieved with minimal blood loss (200cc for both stages). Patient remained neurologically intact and was discharged home two days after stage 2. Standing radiographs at 6 months follow-up demonstrated stable instrumentation and alignment.(Figure 6) She described near complete resolution of both back and leg pain and expressed strong satisfaction with the surgical result.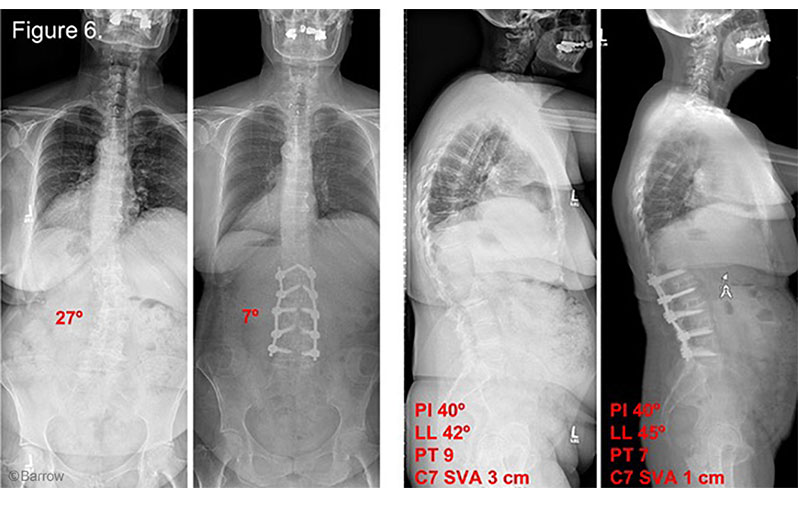 Discussion
Lateral lumbar interbody fusion with percutaneous pedicle screw fixation is an effective minimally invasive treatment strategy for many cases of degenerative scoliosis. Lateral transpsoas approach allows for indirect decompression of the involved nerve roots and correction of mild to moderate curves often without the need for osteotomies.